A website is a digital experience
Let's create a digital experience that drives results. See it as the expression of your brand story and online presence. Great web design is focussed on the clients'  experience. the first impression is everything. If the visitor leaves your website when it's not clear what to do. Conversion is important for your business by highlighting the right actions we can improve engagement. Together we take a look at the customer journey and how to convert it into your digital experience.
Our websites are:
Search engine optimized
Conversion focused
Mobile friendly
WordPress based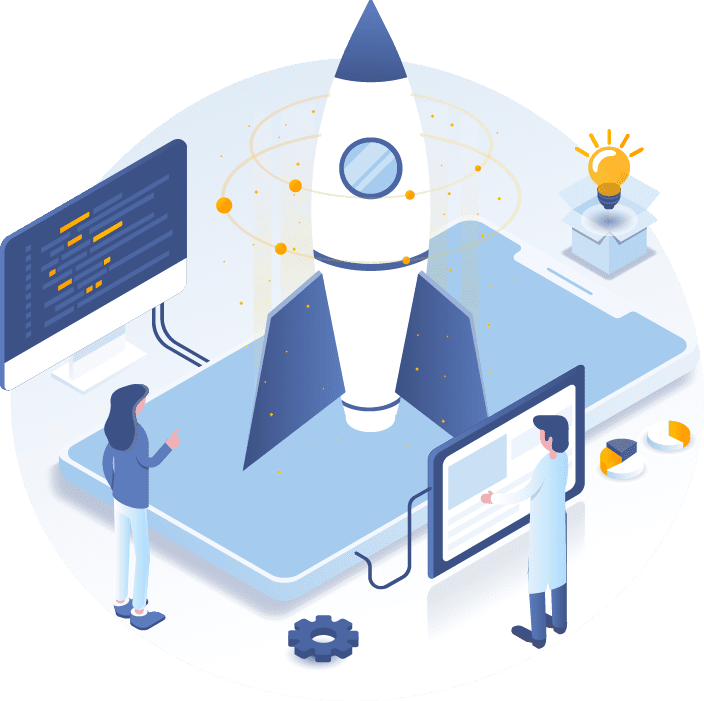 Wordpress
Our websites are built with WordPress CMS. Want to change a text or add a photo? No problem it's easy in WordPress
Fast
Site speed is becoming more important for both people and search engines. We put your site at maximum performance!
Conversions
We help you achieve your goals by giving your website a purpose. Effective CTA's and buttons increase your leads and sales.
Mobile friendly
The majority of your visitors will probably be mobile, our websites are optimized for every device
Ranking in google
We optimize your website to get it ranked in search engines like Google. We also connect your website with Google analytics and Google tag manager
Full service
Empitech all in one service is your go-to place for all your digital questions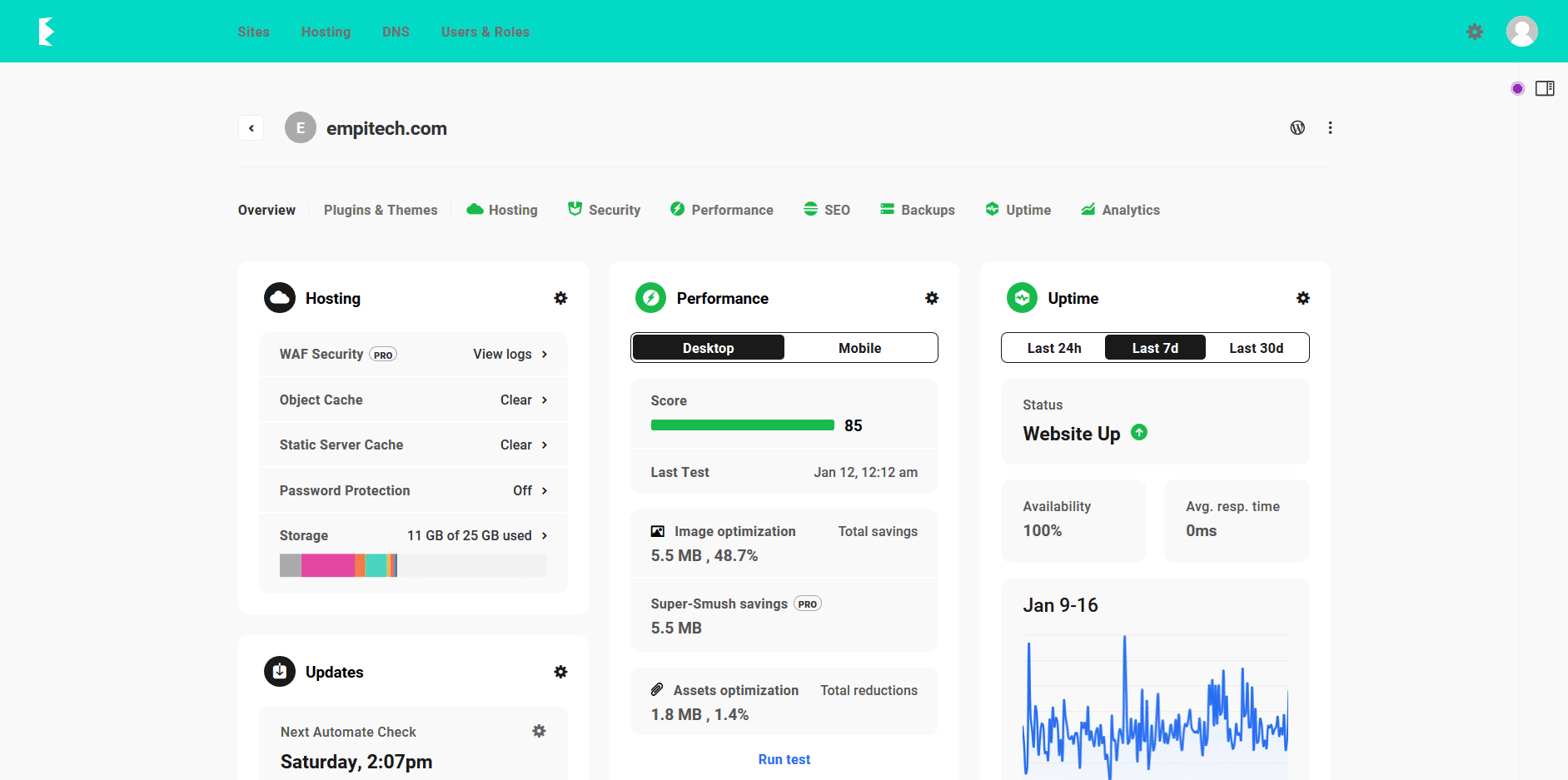 Let us take care of your website 
Your website is constantly moving forward. it is very important that you make sure it stays up to date. We take site management very seriously, every small improvement is a win and keeps your site optimized. When your site gets maintained by us you're able to check its status 24/7. With your own credentials, you can log in to our site manager dashboard where you'll find all insights on security, performance, updates, backups, SEO, and analytics.
Looks difficult right? Don't worry we also send a weekly report with everything we did and your statistics in a clear and simple way. 
All in one web hosting and service
The only web deal you need, with our own tools optimized for our hosting you, can make an end to your licence collection. When a website needs to load code from lots of sources it affects your page speed. Our tools are used for management & optimization, that's why we also keep everything as fast as possible. Site speed even influences your search engine rankings. Keeping your site up to date and with the right hosting plan will with your continuous growth.  
What are the costs of a website
This depends on the functionalities and the size of the website. A custom made website is a lot more expensive compared to a template. On beforehand we get in touch with you to discuss the project. 
In this conversation, we discuss the concept, your wishes and your budget. We aim to be flexible and try to find a fitting solution for your budget. 
What makes Empitech unique?
Our flexibility makes us unique; we can be your full-service partner or help out with some smaller tasks. The services we offer give us a wide variety of expertise. These skills combined make a unique approach. 
What is included in the maintenance package?
Our WordPress maintenance package has automated backups & updates. We set up security to prevent problems on your website. It also checks the performance and SEO of your website. Everything can be found back in your weekly/monthly reports or our dashboard. 
Can I update the website myself?
We build websites with WordPress cms. WordPress is the most used CMS in the world and is open source. This CMS is user friendly and allows you to change your website without a developer's help. 
When Empitech makes your new website 
We can't make your website without your business. Including you to the process is essential if the website wants to achieve success. Who else can give us insights into your target audience and business processes. 
What you get:
Unique designed website made for every device
Your website gets optimized for search engines and conversion
A maintenance package including reports